AirPTT RoIP Gateway
Model: RT-RoIP2-AirPTT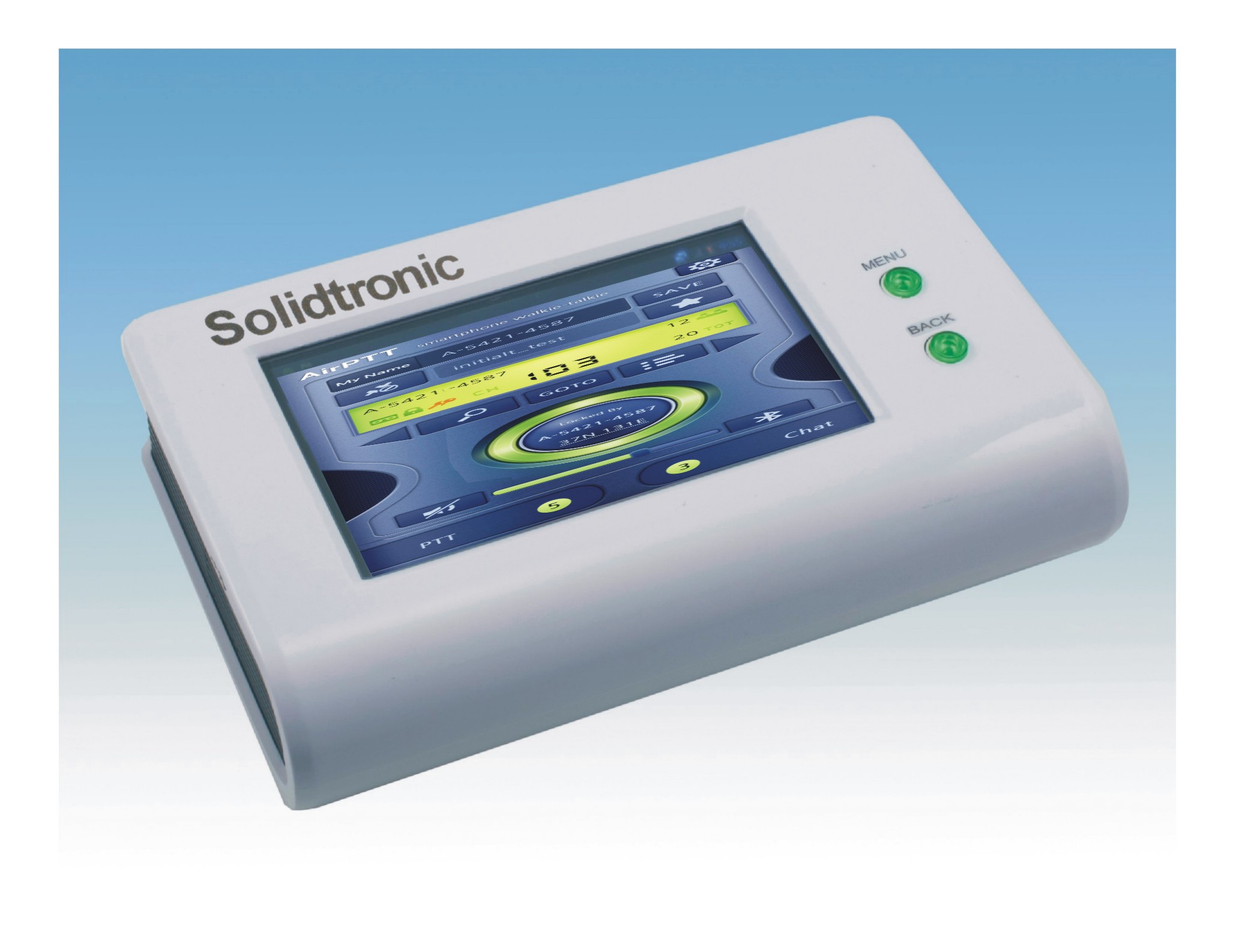 AirPTT is a software-based PTT (Push-To-Talk) application developed by a Korea company. It is famous in Korea and Japan to provide One-to-Many conversation to instantly send voice and text in real time for smartphones and PCs.
The RT-RoIP2-AirPTT is a standalone AirPTT to 2-way radio gateway that is a perfect solution for bridging your 2-way radio channel in AirPTT group.
The Solidtronic RT-RoIP2-AirPTT is equipped with the 2nd generation Intelligent Digital Audio Tracking System(iDats II), the Android 4.0.3 OS with pre-installed 3rd party communication app AirPTT, and powered by an ARM CPU, brings you the fast and stable push-to-talk communication between anydevice, anytime and anywhere over the world!
Key Features
Build-in ARM CPU standalone Radio-over-IP Network Gateway
Install in a second, no IT expert technique is required
Very easy operation
Very fast and stable PTT exchange performance by iDats II
Embedded Android 4.0.3 OS
Pre-installed AirPTT app
Support different brand and different type radios
Downloads
Product Brochure
User's Guide