ST-RoIP1+ RoIP PC-Radio Interface
Model: ST-RoIP1+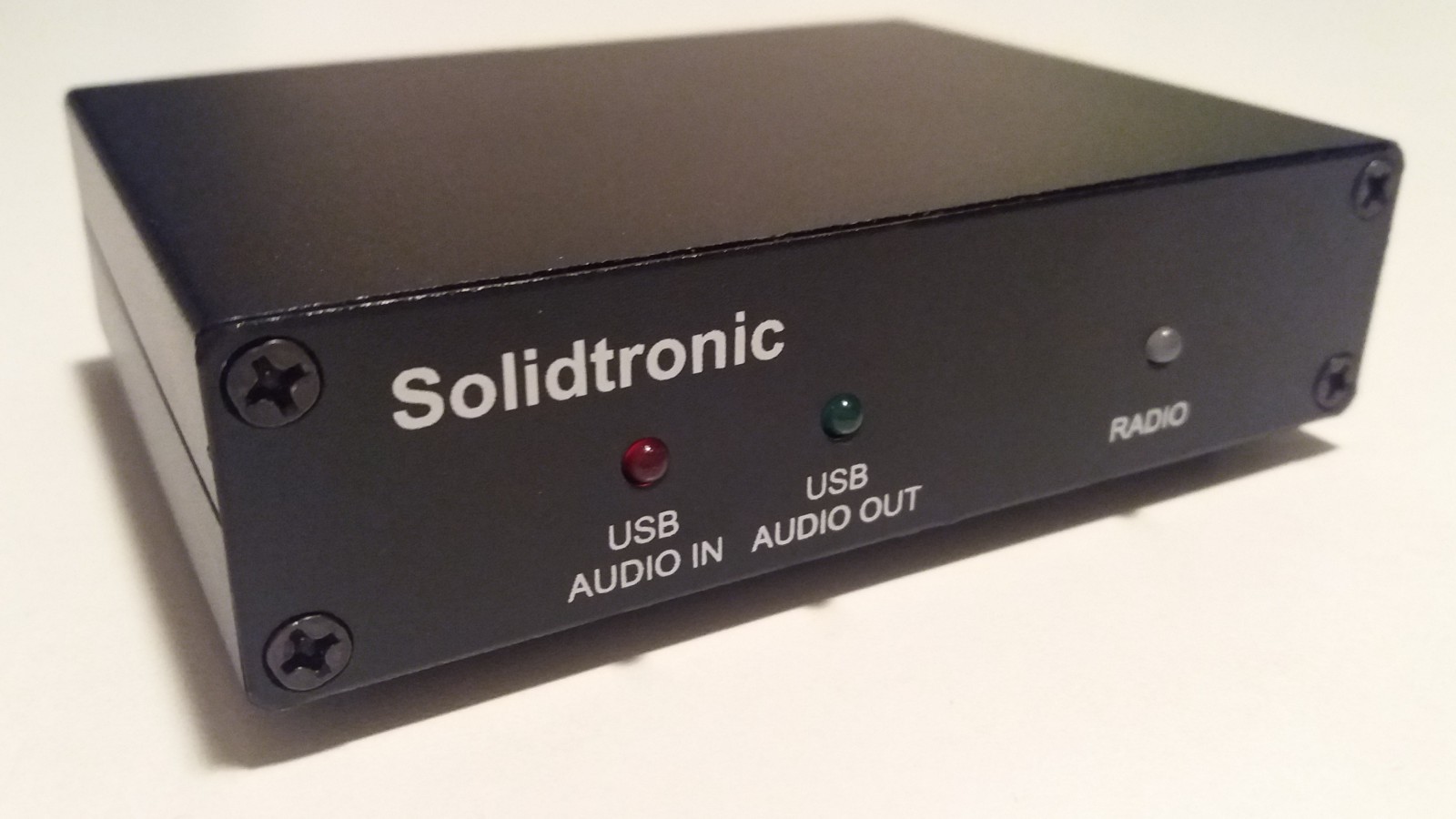 The Solidtronic ST-RoIP1+ RoIP PC-Radio Interface works with a PC to setup a RoIP gateway. It is developed to give the old PC a 2nd life to setup a RoIP gateway system for the interoperability between 2-way radio channel and Zello channel. Extends the 2-way radio communication everywhere.
The ST-RoIP1+ is a state-of-the-art RoIP PC-Radio Interface. It is employed advanced digital voice processing technology to interface with PC version Zello software. It is also adopted adaptive digital filter to remove the speckle noise to prevent all PTT false triggering.
The DTMF Control ON/OFF with password protection feature allows users to turn the RoIP gateway system ON or OFF remotely. The DTMF Passthrough ENABLE/DISABLE feature manages the DTMF signal to be passthrough from radio channel to the Zello channel(HW Ver. 3 & 4 only).
Key Features
Easy of installation and operation, you just plug in the USB cable to PC and connect with a radio
Built-in high quality USB audio CODEC
Built-in analog interface for supporting unrecognized OS
Support Microsoft Windows XP/Vista/7/10
DTMF Remote RoIP System ON/OFF control with password protection
DTMF Passthrough ENABLE/DISABLE control
Allow user to change the DTMF remote control password
Work with Zello PoC platform
Support different brand and different type of radios
Downloads
User's Guide